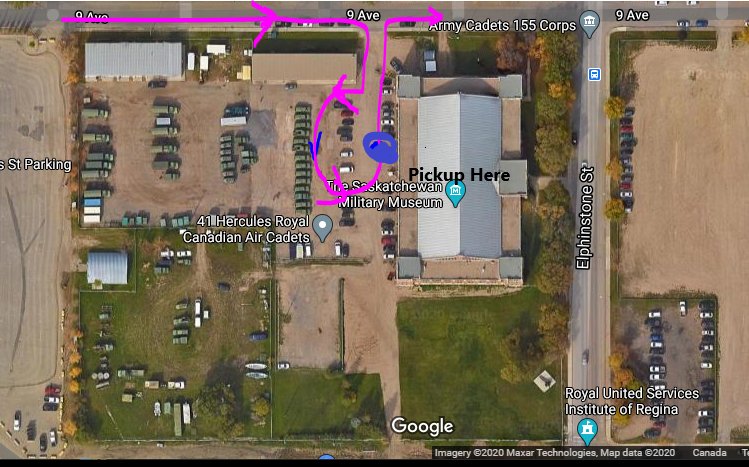 Mandatory Drive By Pickup
Items will be needed for activities on Monday nights' parade
Sunday, 22 Nov 2020 between the hours of 1400 and 1530
Please come to the back compound of the Armories in your vehicle, we will deliver the items in a bag to your vehicle for the cadets that you are picking up for. Please form a single line through the gates and go counterclockwise so that the passenger door will face the back door of the Armories, then you will pick up the items and proceed out the gates and go right. See attached diagram.
If you cannot make this time, please advise us and we can make other pickup arrangements.