Posted in Fundraising on Dec 18, 2017.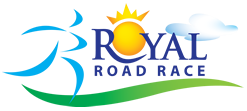 Saskatchewan's premier RACE It's that time of year again! Race day is

Saturday May 12, 2018

Registration is LIVE!

REGISTER NOW at raceroster.com

The Royal Road Race is Saskatchewan's premier race, providing the unique opportunity to run within Canada's RCMP Training Academy, Depot Division in Regina, Saskatchewan. We celebrate Mother's Day weekend in style!

Our thanks to Titan Automotive and Mercedes-Benz Regina who are returning for their third year as Race Presenting Sponsors!

In recognition of women on Mother's Day weekend, the Jaleta Pacers and RCMP are excited to announce our newest sponsor, Hillberg & Berk, who support causes dedicated to women's empowerment. We are kicking off this partnership by awarding all 2018 competitive race finishers with a pair of Sparkle Ball(tm) earrings! The Jaleta Pacers and RCMP encourage you to run the race and honour yourself, or honour a special woman by gifting your finishing prize on Mother's Day weekend. The earrings feature hand-set crystals with a Hillberg & Berk printed silver cap and are available at the race finish line.

And to honour those that strive to excel, we have increased our total prize purse to over $4000!

The Royal Road Race has contributed over $140,000 to community organizations over the last eight years. Not only will your participation in the Royal Road Race put a little sparkle in your finish, but will also help to give back to our community as the #34 Roland J. Groome Royal Canadian Air Cadets and Kidsport Regina are the selected 2018 charities.

Returning this year is the 10 Km Run, the 5Km Run, 5 Km Walk and 5K Wheelchair and the non-competitive Mini Mountie Fun run for children 10 and under.

Remember, friends and family can also support your run/walk/wheel by going to our registration page and clicking the DONATE button under their charity of choice

 HERE .

The Regina Royal Road Race is a limited entry race and an early sellout is expected. Early registration is highly encouraged. Sign up your family and share with your friends! See you on race day!