Posted in Fundraising, News on Feb 13, 2017.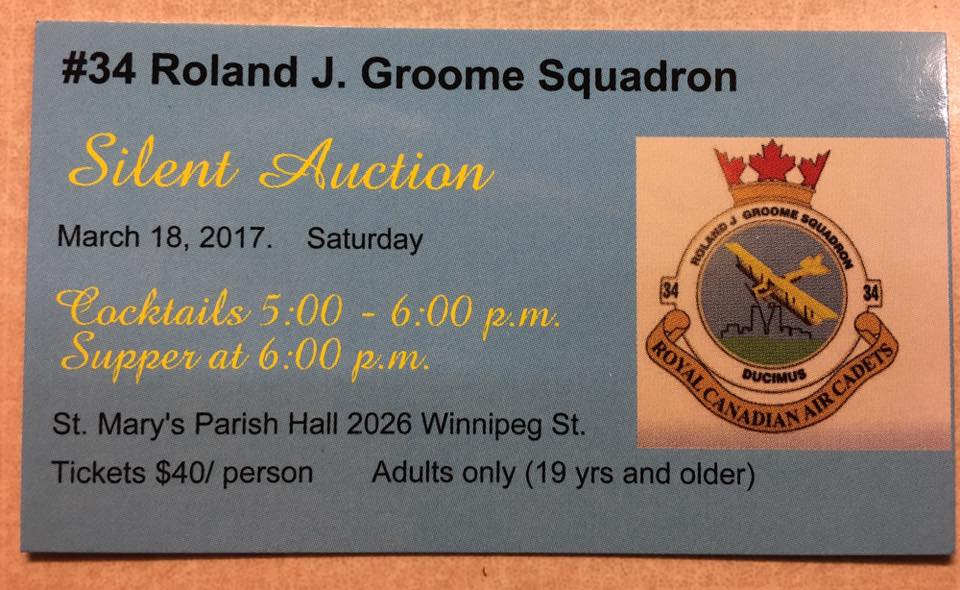 #34 Roland J. Groome Air Cadet Squadron
Invites You To Our Annual Silent Auction – Supper – Live Entertainment
Saturday March 18. 2017
St. Mary's Hall 2020 Winnipeg St.
Cocktails 5:00 – 6:00pm
Supper 6:00 – 7:30pm
Auction begins at 7:30pm.....Plus!
Pick-a-Basket/Treasure Chest Keys/Passports
Wagon of Liquor/Crystal Raffle/Knife Raffle
Tickets are $40ea
Please contact: Pat at 306.527.0153
Only 240 tickets available!!!!
Looking for Silent Auction items, please contact Pat.