Posted in News on May 26, 2015.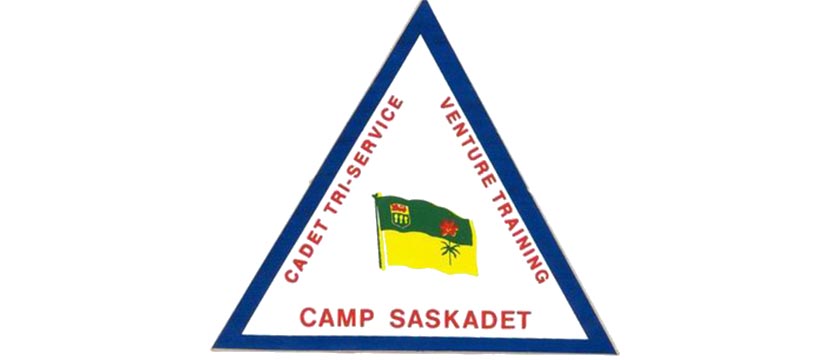 Summer Saskadet is coming up soon. Start to plan now to be able to attend. This will be the weekend of 5, 6 and 7 of June. Fill out the permission slip below, be sure to bring everything on the kit list, and take a look at the Camp Saskadet Information section that's also below.
[gravityform id="9" title="true" description="false"]
Summer Saskadet Kit List:
Hygiene

Toothbrush & Toothpaste
Comb / brush

Chapstick

Towel

Deodorant & Soap

Sunglasses & a flashlight

Clothing

3 pairs of pants or sweatpants
Warm jacket or fleece
2 pairs of shoes (runners or hiking boots; also rubber boots if possible)
5 pairs of socks
2 sweatshirts
Underwear
Sleeping bag (Optional but recommended)
Rain gear
Ball cap or wide-brimmed hat
3 t-shirts
Pajamas
Backpack for daily use

Forbidden Items

Non-prescription drugs and/or medication
Alcoholic beverages, drugs, or narcotics
Cellphones, electronic music/gaming/etc. devices (allowed on the bus only – cellphones do not work at camp anyways)
Knives or other weapons
Anyone found in possession of any of the above forbidden items will be returned home immediately at their expense. All kit is subject to inspection at any time.
All prescription drugs must be kept by the Med O; with the exception of inhalers and birth control pills.
All items should be marked for identification. This will aid us if anything goes MIA over the course of the weekend.
Cadets are permitted to bring cameras and other valuables at their own risk, but they are responsible for these items.
There will be zero horsing around at anytime. Remember, YOU will be responsible for any damage due to your actions or misbehaviour.
Please bring a bag lunch for Friday (Pack it in your backpack so you can take it on the bus with you).
Camp Saskadet Information
For the new families, here is a bit of information on the camp. Camp Saskadet is located near Greenwater Provincial Park on Round Lake. The camp has hard shelters (bunkhouses) for the cadets to sleep in, a recreation building for inclement weather, and a full kitchen and dining facility as well. There are hiking, biathlon trails, a range for shooting practice, and many other amenities. It is a great facility tucked away in the northern bush area of Saskatchewan (about three hours away from Regina).
We take bus transport there and back, most equipment is supplied at the camp. However, we do ask that cadets bring sleeping bags and pillows if they have them. We will be asking and checking the cadets' gear BEFORE we leave on the Friday morning. If you have a problem supplying your cadet with the proper gear, please contact the office and we will see what we can do to help. Our cadets spend a lot of time outdoors (as long as the weather permits), learning survival skills, etc. Their is also some free time for them to play sports on the parade square.
Meals are provided by the parents group (Meals are ALWAYS top quality, as someone who has been, I can vouch for that!). I hope this helps you understand what the camp is about. Don't hesitate to ask if you have questions. There is NO cost and the only opportunity to spend a bit of money would be when we stop in Wadena on the way up for a brief time. Cadets are NOT allowed to have food in the barracks though, so they don't need much, if anything. Normal procedure is NOT to stop on the way home. They have a bagged lunch on the bus and then most of them sleep most of the way home. There are usually movies shown on the bus as well.